Tajikistan will send labor migrants to work abroad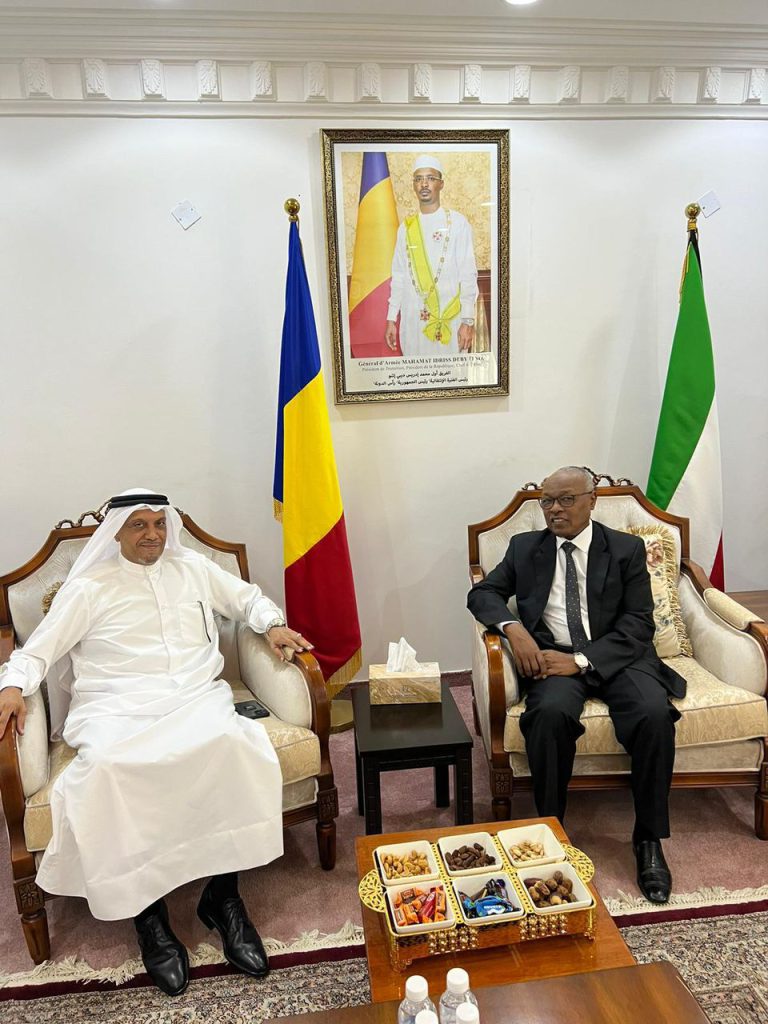 On Wednesday corresponding to 8/16/2023, Mr. Hashim Majed – Chairman of the Board of Directors paid a friendly visit to the Embassy of the Republic of Chad. He met with His Excellency Ambassador Tahir Annadif Khatir. The two sides discussed ways to develop commercial relations between the company and the corresponding companies in the Republic of Chad.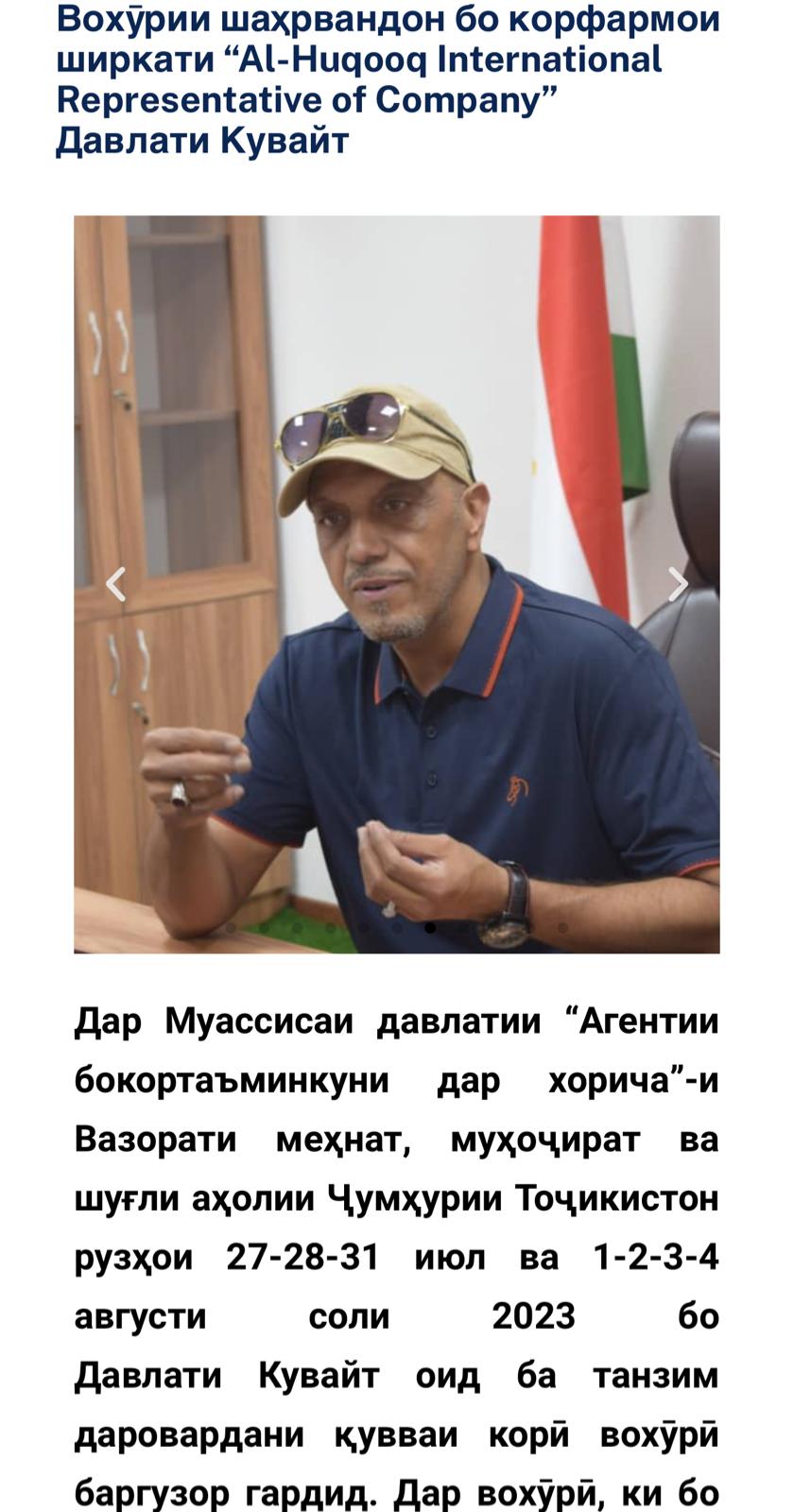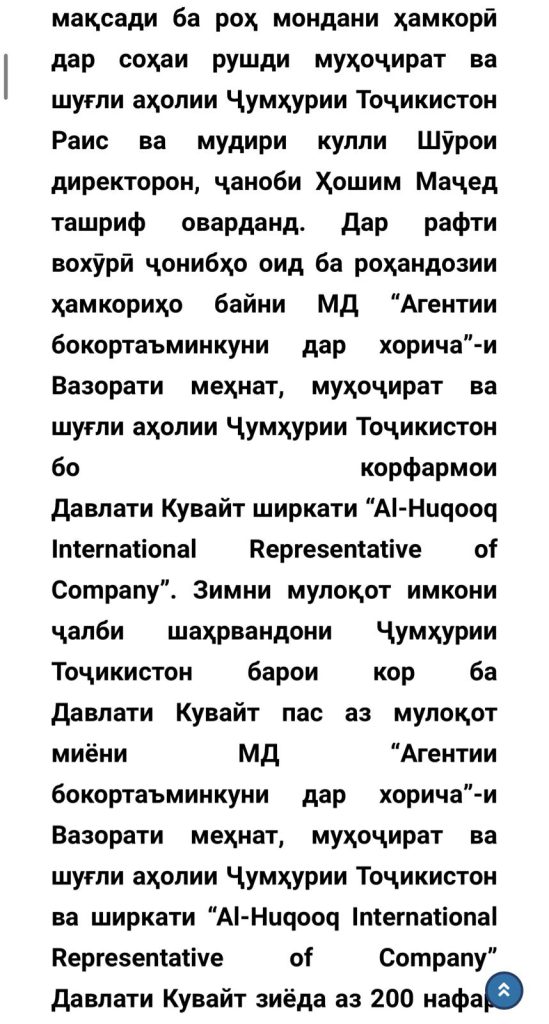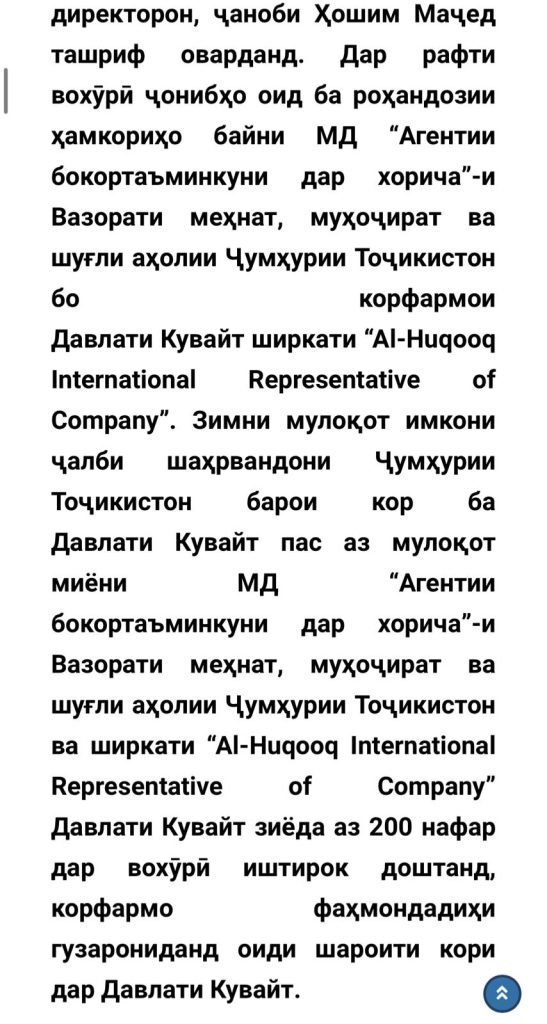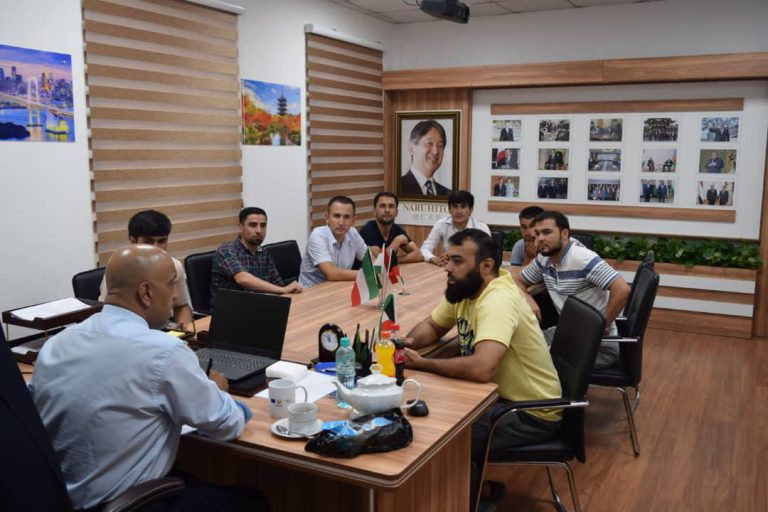 Start receiving candidates for employment in the State of Kuwait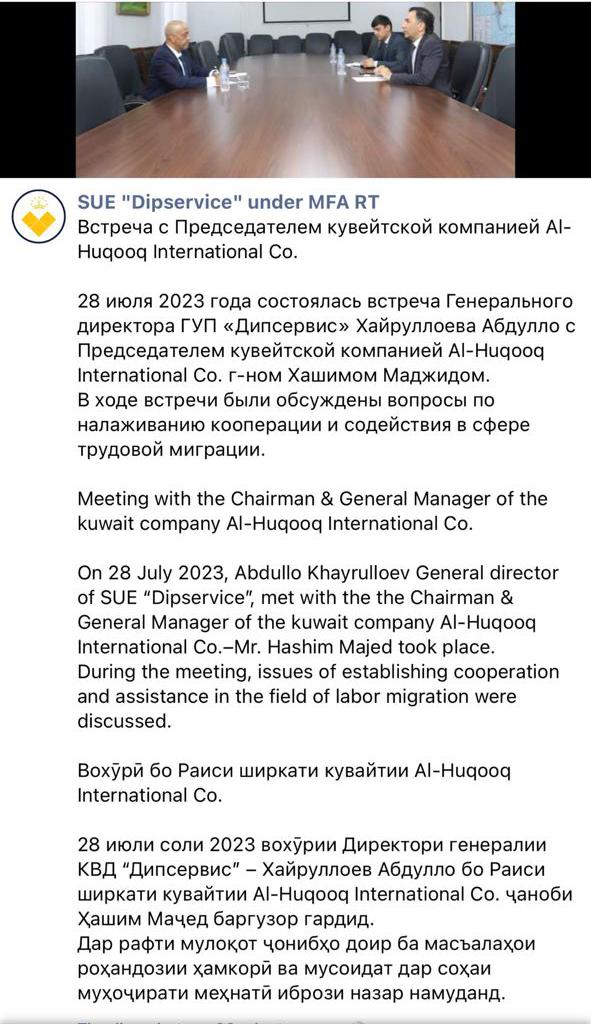 On Friday, corresponding to 7/28/2023, a meeting was held between Mr. Hashem Majid, Chairman of the Board of Directors of the Al Huqooq international Company and the Director General of Diplomatic Services affiliated to the Ministry of Foreign Affairs. Aspects of cooperation between the two parties were discussed, as the two parties expressed a common desire to cooperate in the various fields presented.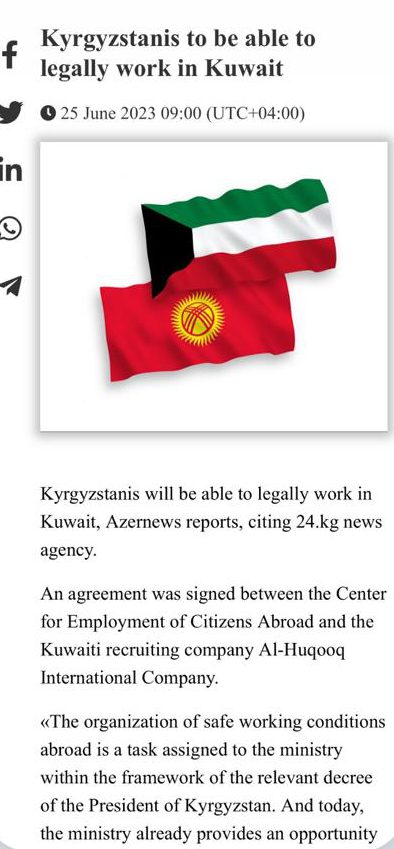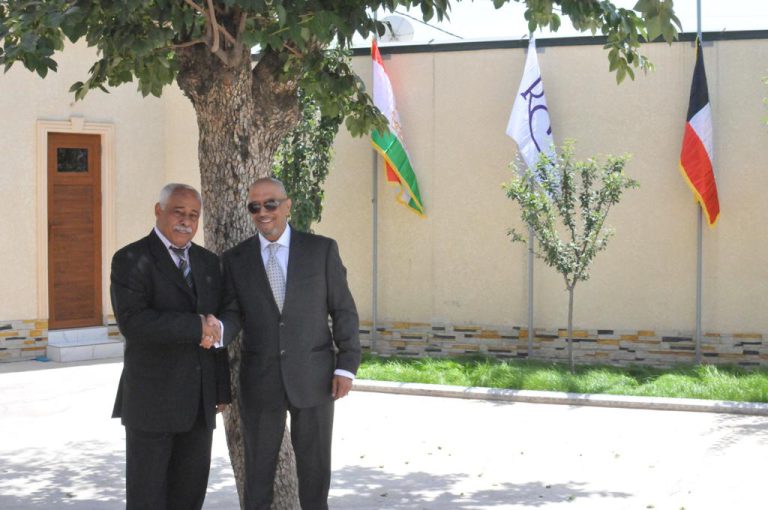 On Sunday, corresponding to 5/28/2023, the site of the Al-huqooq international Company in Dushanbe – Tajikistan was prepared, and soon the official opening will be announced, marking the start of work on it.